ternYpe statement during OSI Roma youth conference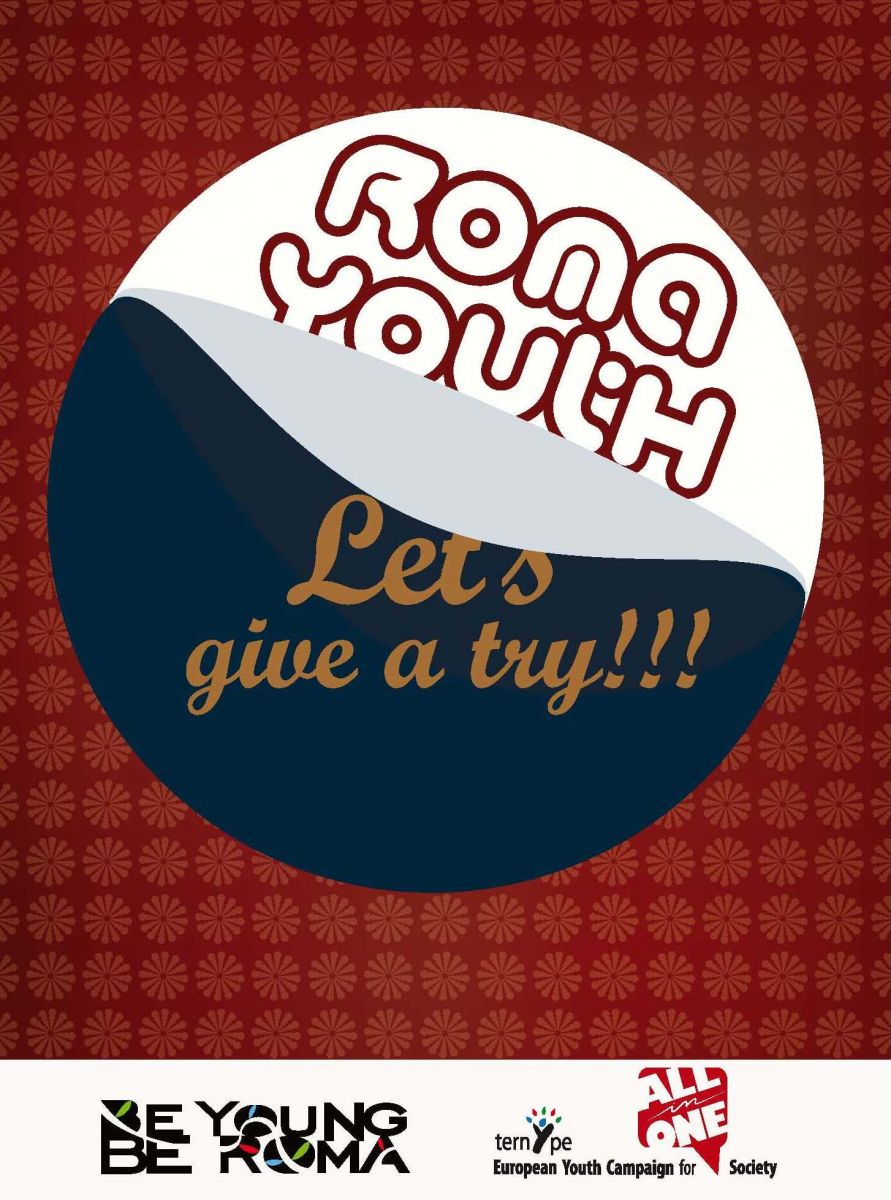 While the EU Youth Conference is held here under the auspices of the Hungarian EU Presidency, we take part on an exclusive meeting in order to remind Europe not forget about Roma and minority youth issues. This shows clearly how far away we still are from inclusive strategies, where Roma youth can have their own voice.
Roma are European citizens. Nevertheless, they face structural discrimination and are not accepted as equal citizens. Prejudices and stereotypes are widely spread and remain often unquestioned in the media, in politics and in society. We are strongly concerned about the current rise of extremism, racism and antigypsyism in many European countries. Stigmatization of Roma and antigypsyism are some of the main causes of social exclusion.
This situation puts in doubt not just the prosperous, tolerant and peaceful future of Europe, but it puts under risk the potentials and the future of a huge group of young people! Over 30 % of Roma are currently under 14 years, probably half of the Roma population is under 18 years old and this in a constantly aging society.
A key issue will be to tackle the root causes of their social exclusion. Exclusionary mechanism based on stigmatization in education and employment stop young people to develop their potentials and capacity. An incredible huge number of young Roma go to special schools in many cases without professional diagnosis. The unemployment rate among Roma, especially among Roma youth, is dramatically high. The access to the labor market, economic and income-generating opportunities and the fight against discriminative mechanisms are essential for inclusion and empowerment.
Many young people have difficulties with their cultural background because of the ongoing experience of discrimination. We can see a strong mechanism of self-stigmatization. Many other young people who manage to successful move forward, feel forced to deny their identity and never invest their capacity for their community. While this situation seems to apply all around Europe, we face a new struggle and challenge for Roma youngsters who earlier or lately migrated to Western Europe: A huge generation of youngsters lives day by day without perspective because our governments want to deport them even after 10 or 20 years with a refugee status, for example to Kosovo, which will result in a social and humanitarian disaster. Many newly arrived EU citizens are denied the right of education and will grow up marginalized, uneducated and without perspectives.
We as Roma youth should have access to actively take part in shaping our own future. Active citizenship is necessary to ensure a sustainable society where every voice is heard regardless of social class, gender, ethnicity, religion or sexual orientation. Only a society that respects human rights is able to fight the threats against the same values.
"ternYpe" - International Roma Youth Networkis a network of youth and youth associations, which creates space for young people to become active citizens through empowerment, mobilization, self-organization and participation. We believe in the common efforts by creating trust, and mutual respect between Roma and non-Roma youth. During 2010 we have organized the first European Roma Youth Summit as a youth campaign and youth conference parallel to the Roma Summit in order to strengthen our voice and visibility. In August 2010 we have organized an international seminar with young Roma, Jews, Poles and Germans to commemorate the Roma Genocide and to discuss current extremist and racist movements. Our main work, taking place on local, national and international level, aims to mobilize and empower young people.  
Demands
As young Roma and non – Roma engaged in this issue, we want to raise the public awareness of our involvement as active citizens and equal actors in society. On behalf of "ternYpe" we demanda strong compromise of the EU, its member states and other relevant stakeholders, for establishing a channel of communication with the youth and including a youth dimension in their programs and policies.
These policies should be developed based on a mutual dialogue between young people and the policy-makers.Roma young people must also be involved in decision-making processes to strengthen a positive image of Roma and their voice against discrimination and stigmatization. Having a voice is essential for our active citizenship and participation.
So listen to our voice and let's act together!