ternype Participation on 8th European Platform for Roma Inclusion
                ternYpe Participation on  8th European Platform for Roma Inclusion
On 27 June the 8th European Platform for Roma Inclusion was held in Brussels, with the specific focus on health, education and employment. The Activist of Amnesty International and ERGO handed in a petition signed by over 93,000 people from all over the world, calling on the EU and in particular on commissioner Viviane Reding to take action to end discrimination against Roma .
 For the first time in Panel of the Platform were representative of the Roma Youths from different countries and also people who works on field of discrimination and segregation.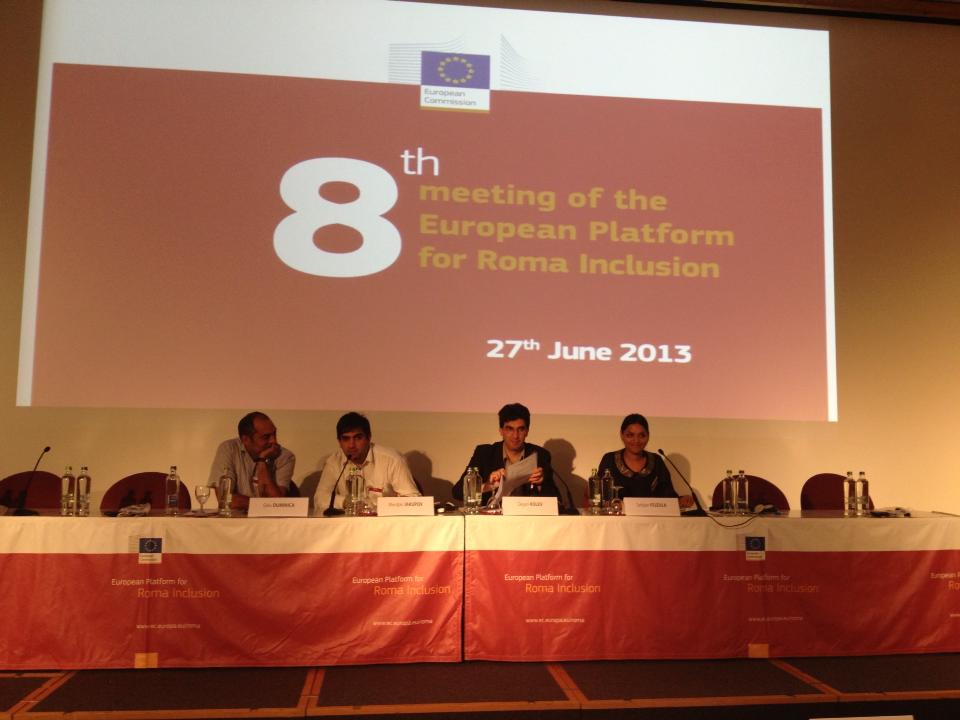 Representative from the International Roma youth network " ternype " took a speech in the Empowerment of the Roma Youth was the key point for the presentation panel. The Member of the European Parliament (MEP) Lívia JÁRÓKA (EPP, HU) send a video message to the conference stressing the need to develop reliable indicators and assure adequate funding for Roma. The representative of  ternYpe International Roma Youth Network Merdjan Jakupoc gave a strong message . "Listening to the voices of Roma youth is about listening to the voices of several million young people on the grassroots level." He stressed also that  if Roma youth are united in different structures, they are able to make their voices heard, and to develop negotiating power to obtain equal citizens rights and opportunities in education, health, labor and housing.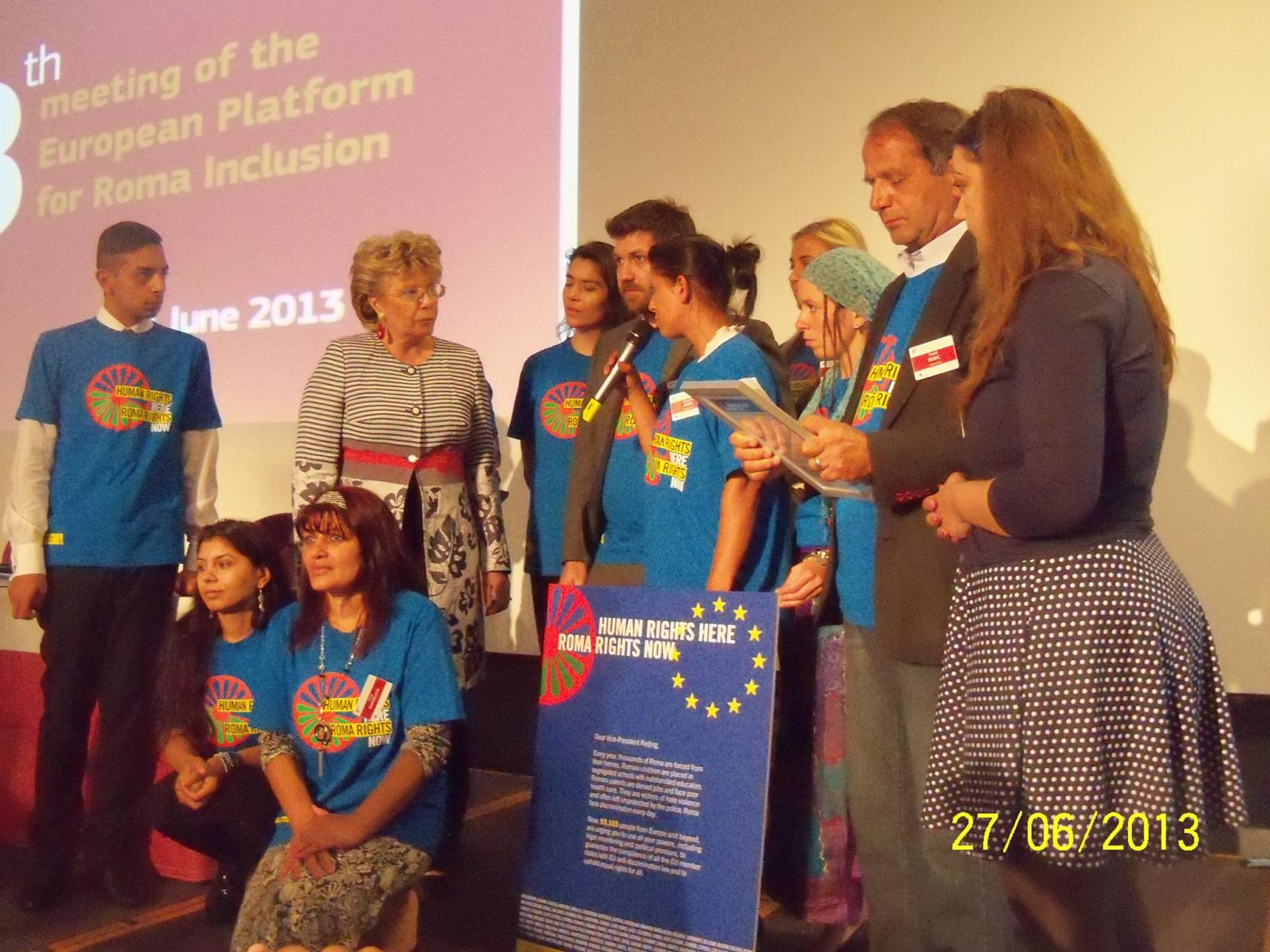 The real stories was in front of the Commissioner Viviane Reding and to the representative of the DG Justice cames from the grassroots level by the Roma activist. " It's 2013 and we live in camps" mentioned one of the Roma activist from Italy. "Our children are still segregated and discriminated " -mentioned another activist from Romania. They were searching for the urgent need and possible solutions for advancing the integration of Roma children and youth, who are particularly vulnerable also within the Roma communities. The Commissioner for Justice urged close cooperation and coordination between administrations of different levels and with civil society. Furthermore, she asserted that there is a lack of progress regarding the involvement of local authorities in social inclusion projects and stressed that national shortage of funds cannot be an excuse where there is availability of European funds that are not used due to lack of national co funding. "Policies aimed at the Roma population are not a luxury, but a necessity,"  she said flatly The petition was given to Commissioner Viviane Reding from the youths of Albania, Slovakia, Romania, Czech Republic, Italy, France etc.
Activists of Amnesty International and ERGO made a video How can they get away with this discrimination.