Report of the Roma Youth Conference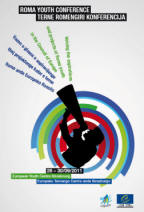 Report of the Roma Youth Conference
In the period of 26-30 September 2011 over 50 young Roma and non-Roma representatives from 18 countries came together in Strasbourg to contribute to the Council of Europe's Roma Youth Action Plan within the Roma Youth Conference.
The objectives of the Roma Youth Conference were to
- share and explore the situation of Roma young people in Europe
- identify youth policy responses to the situation of Roma young people today, particularly on a European level
- develop proposals and priorities for activities involving Roma young people and youth organisations in the Council of Europe's youth sector and beyond.
The participants worked in workshops approaching the Roma issue based on seven various topics, such as youth policy, empowerment, education, human rights, Roma youth movement, discrimination and diversity.
As a result of continuous violations against Roma within Europe; on 28 September 2011, the young Roma and non-Roma participants demonstrated in front of the European Parliament.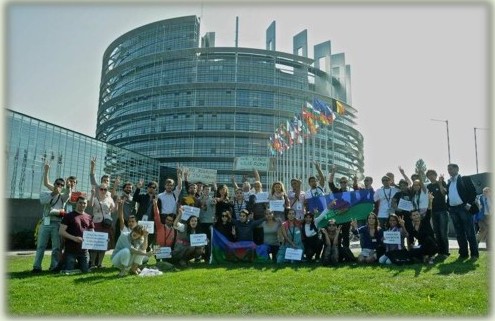 The demonstration reached out for MEP Lívia Járóka, who visited the Conference for a discussion. As for her co-operation with the demonstration's objective, she has given out a press release of it.
A commitment from both of the Roma Youth and the Council of Europe has been made urging a further development of the Roma Action Plan.
Detti Varga
National Focal Point of ROMED Hungary