Inclusion of Young Roma into the Youth in Action Programme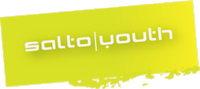 In the training course on November 6 to 9, 2012 in Murska Sobota, Slovenia, participants will have an opportunity to learn about the Youth in Action programme and good practise examples of international / Youth in Action projects involving Roma youth. The training course will cover the basics related to a project cycle and (international) project management, reinforce the motivation for the organisations to do international projects and prepare participants to face the intercultural elements and possible challenges related to international Roma youth projects. Field trip to local Roma settlements will provide an insight into a local Roma organization "Roma academic club" and their good practices of integrating young Roma into the society. Participants will also have the opportunity to share good practises and to discuss issues of their interest.
AIM
The main aim of the training course is to get more organisations working with Roma youth involved in the Youth in Action programme offering them intercultural experience and broaden their horizons.
OBJECTIVES OF THE TRAINING COURSE
- to present the opportunities for international projects within the Youth in Action programme
- to give basic training in international project management (planning, implementation and evaluation) in particular within the frame of the Youth in Action Programme (Actions 1.1, 2.1, 3.1 and 4.3)
- to encourage partnership-building between the participating organizations
- to offer space for sharing local practice as well as possible international experience
- to present best practices of international Youth in Action projects
- to identify further support or tools required for the participation of Roma youth in the Youth in Action programme
- to explore the links between local needs and realities of Roma youth work and the priorities and objectives of the Youth in Action Programme
- to identify the added value for international projects with Roma youth